Healthy, homemade, all-natural dog treats
you can feel great about giving your dog, every time

Why Our Treats Raise the Woof
Our treats are only made with ingredients that have health benefits for dogs, not just ones deemed as non-toxic.
We make our treats in-house from scratch, just like you would at home. There's no fancy industrial processing here.
You're familiar with and can pronounce every ingredient in our treats. Everything is human-grade, but we still recommend you share with your pup!
We dehydrate our treats so there is no need for any other preservatives. This is why our treats come out crunchy (and delicious).
You won't find any corn, soy, or wheat in our treats, which are common allergies for dogs. We have some grain free treats, too!
Big Creek Barkery is owned and operated by a family in Polk City, Iowa. We care deeply about providing an excellent product and service.
Meet Us at the Market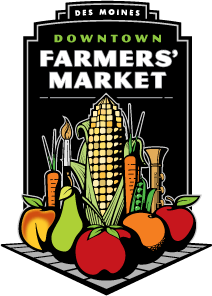 On most Saturdays during May through October, we set up our temporary storefront (ok it's a tent and tables) at the Downtown Des Moines Farmers' Market. We would love to meet you and your pup(s)! We give out free samples, special pricing, and are located on the NW corner of 4th and Court Ave.